Date & Time – 17th June 2022, 4 pm
Zoom link will be shared on mail & SMS 1 day prior to the Webinar Date
About Balwant Sheth School of Architecture
BSSA is a fully developed constituent school of NMIMS Deemed-to-be-University with solid academic and resource base, modern facilities and infrastructure since 2007. Our Mission is to Explore the "Process of Design". We learn from the past to envision the future, redefine, enhance and integrate the present and constantly evolve. BSSA envisions Future Friendly Design Professionals who will accept and evolve with ever changing global parameters of cultures and technologies creating sustainable and aesthetic architectural environments.
We emphasize on behavioral sciences, tools and techniques, and assimilate all in contemporary design expression. The School offers a holistic exposure and understanding through Art, History, Technology, Architectural Design and Construction process.
About NMIMS Deemed-to-be-University
Narsee Monjee Institute of Management Studies (NMIMS) was established in 1981 by Shri Vile Parle Kelavani Mandal (SVKM) to meet the growing demand for management education. In 2003, NMIMS was declared a 'Deemed to be University', accredited by NAAC with 3.59 CGPA and Grade A+ in the 3rd cycle (Mumbai Campus).
Presenters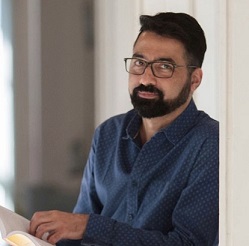 Dr. Kaiwan Mehta
Dean, Balwant Sheth School of Architecture
Studied Architecture (B. Arch), Literature (MA), Indian Aesthetics (PGDip) and Cultural Studies (PhD). In 2017 he completed his doctoral studies at the Centre for the Study of Culture and Society, Bengaluru, under the aegis of Manipal University. He is a theorist and critic in the fields of visual culture, architecture, and city studies. Since March 2012 he has been the Managing Editor of Domus India (Spenta Multimedia). From July 2017 to March 2022 he was Professor and Programme Chair of the Doctoral Programme at the Faculty of Architecture, CEPT, Ahmedabad, where he contributed to the CEPT University Press and Research, and was also a founding member on the CEPT Essay Prize steering committee. He was the Charles Correa Chair professor at the Goa College of Architecture under the aegis of the Department of Art and Culture, Government of Goa for the academic year 2017-2018. He authored Alice in Bhuleshwar: Navigating a Mumbai Neighbourhood (Yoda Press. New Delhi, 2009) and The Architecture of I M Kadri (Niyogi. New Delhi, 2016). He has delivered keynote lectures and seminars at Cornell University, Centre Pompidou, Paris, besides other Indian and international universities, institutions, museums, and organisations; and has also contributed a section on Modern and Contemporary Architecture in India and South-Asia for the recent and updated edition of Bannister Fletcher's "A History of World Architecture". He is currently working on other architecture biographies - the works of Architect Sen Kapadia, as well as Architect Jeetendra Mistry Will share the creative soon